Energy storage for the power grid
In the LeMoStore joint project, scientific and industrial cooperation partners under the leadership of KIT are developing a grid-integrated solution for a stable power supply with renewable energies.

Flexibly combining different energy storage technologies and connecting the battery modules to the power grid via a grid-friendly inverter - this is the concept of the LeMoStore project. In the newly launched joint project, the Karlsruhe Institute of Technology (KIT) is cooperating with partners from science and industry. LeMoStore aims at a maximum service life of the battery modules and a stable power supply with a high share of renewable energies. The German Federal Ministry of Economics is funding LeMoStore with around 1.7 million euros.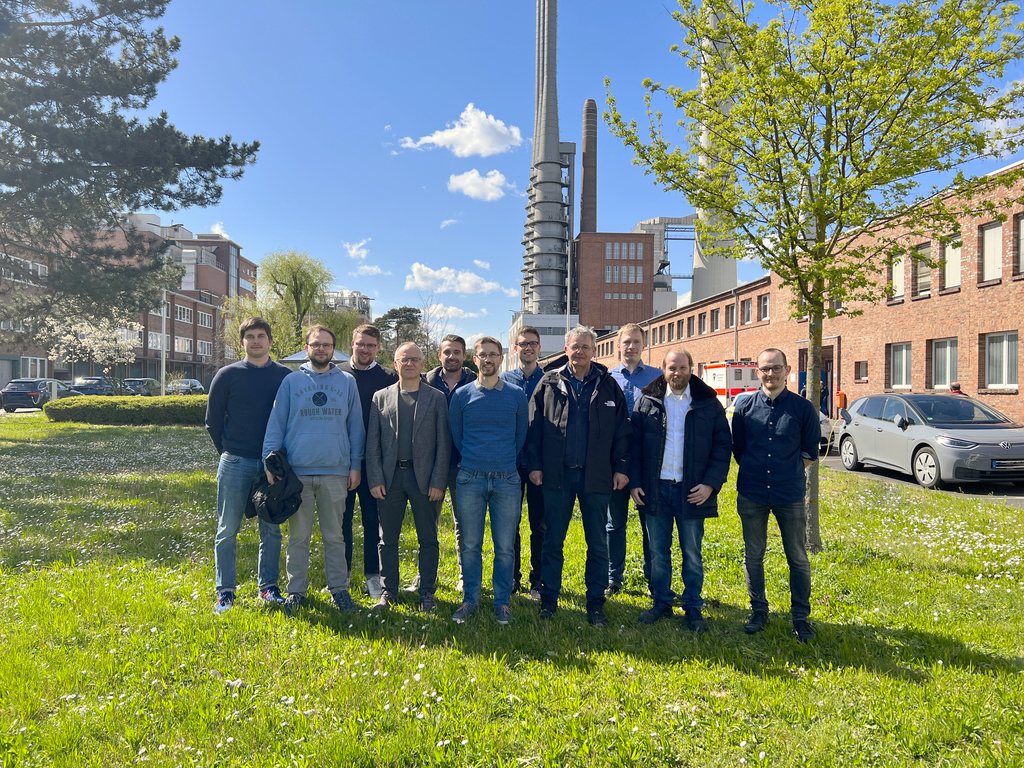 Project meeting at Mainsite
The project partners met at Mainsite GmbH & C. KG in April 2023 in Obernburg.
More Information (German)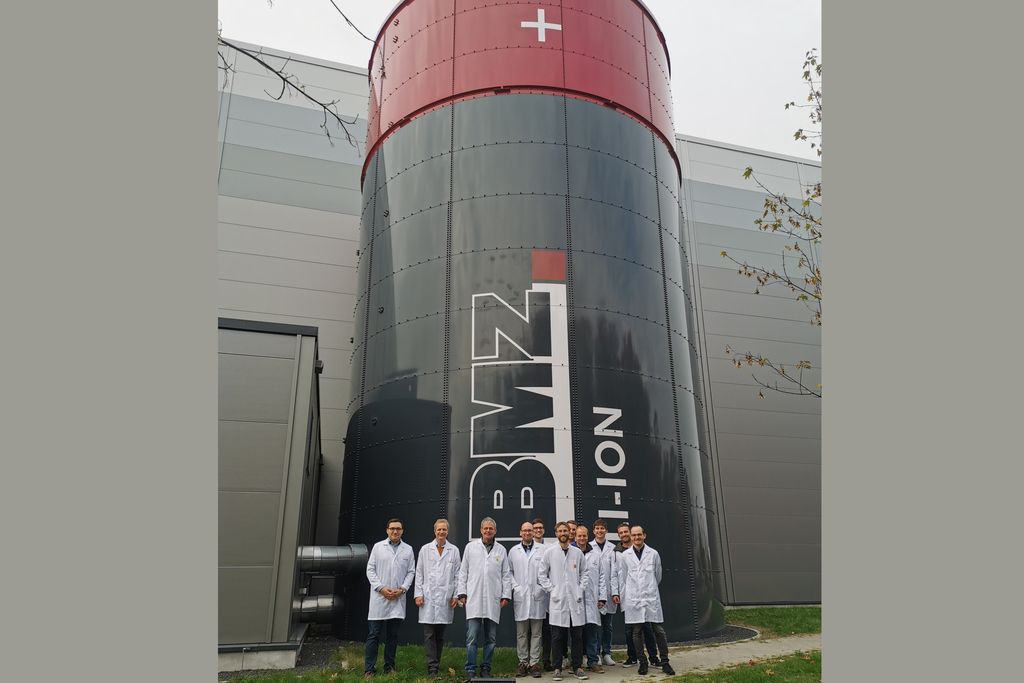 Project meeting at BMZ
On Thursday, October 13, the project partners met at BMZ to discuss recent developments for the project.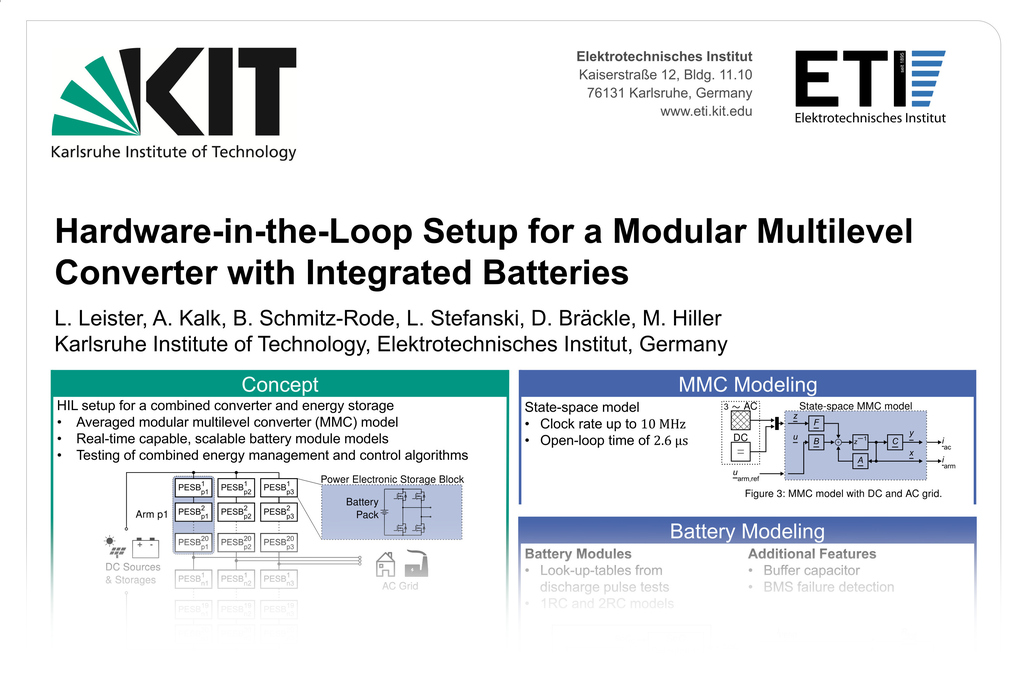 Publication COMPEL22
The paper shows the approach for a Hardware-in-the-Loop setup to emulate the MMC with integrated batteries.
Publications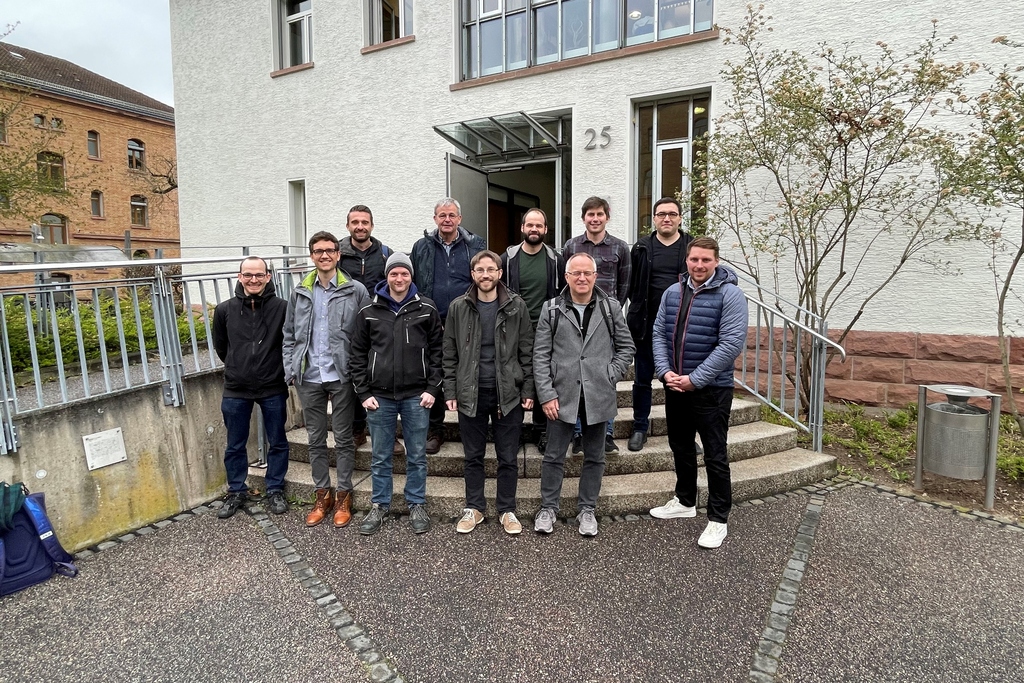 Project meeting at THAB
Last Tuesday, April 5, the first LeMoStore project meeting took place at the Technical University of Aschaffenburg. There, the involved project partners met in order to discuss the current progress of the project. In addition, important further steps for the upcoming work packages and milestones were discussed and determined.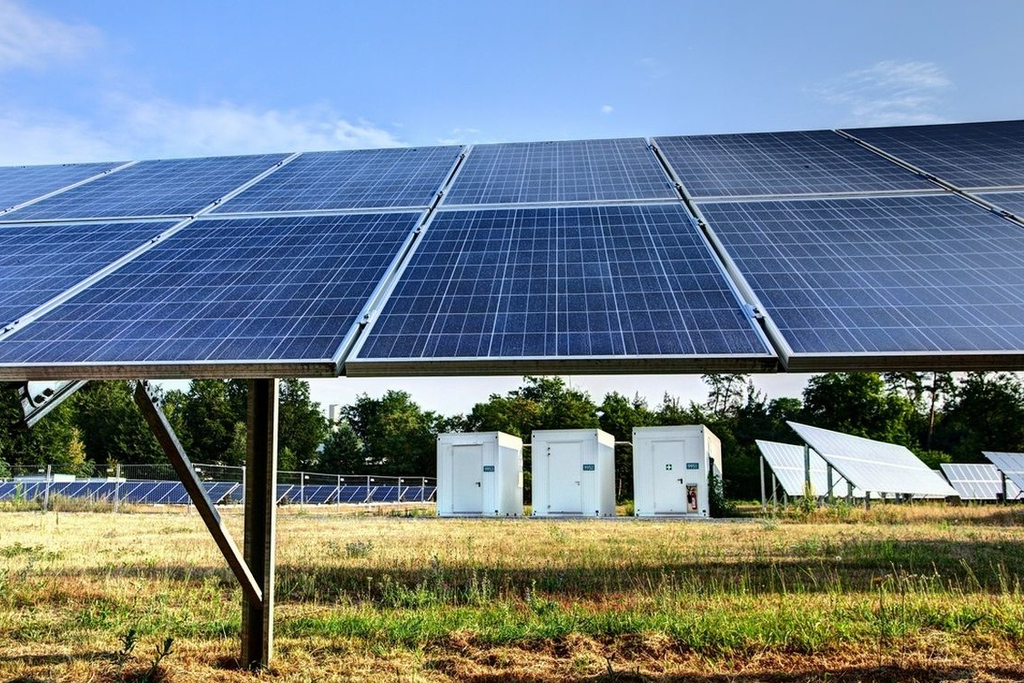 KIT issues press release
On October 26, 2021, KIT will publish the press release on LeMoStore. Further info at https://s.kit.edu/lemostore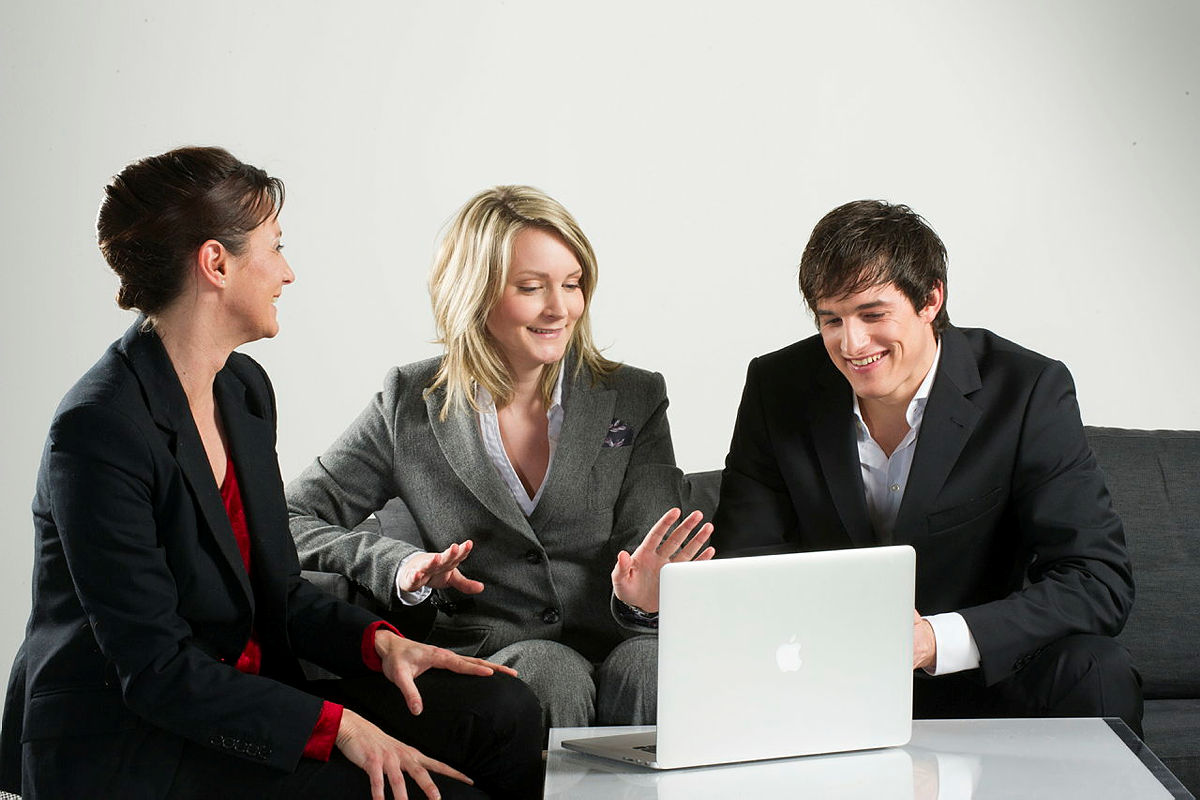 Kick-off meeting in Karlsruhe
The kick-off meeting will take place on Monday, October 11, 2021 at the Electrotechnical Institute of KIT in Karlsruhe.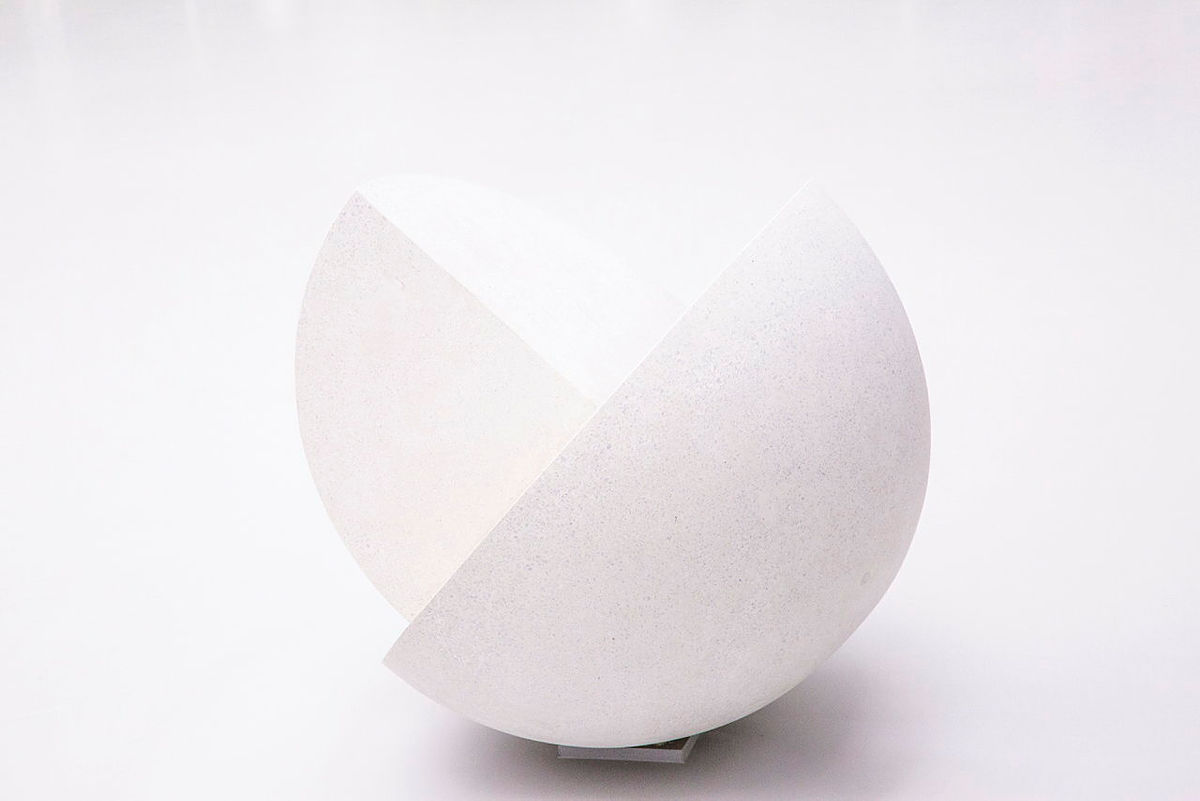 Project Launch
The official project launch date is 01 June 2021 and the project will run for 3 years.